Glorious weather, beautiful beaches, excellent waves, superb restaurants, luxury shopping–the reasons for relocating to Oahu could go on for miles. Or 596 square miles, to be exact, which is precisely the area available to explore on Hawaii's third largest and most populated island.


If you have recently started calling The Gathering Place home, you may be overwhelmed by the sheer number of fun and enthralling activities at your disposal.
Agora Hawaii
–one of the island's leading real estate teams–is here to assist. Read on for their list of the top 12 must-dos to experience during your first year on the island.
1. Longboard in Waikiki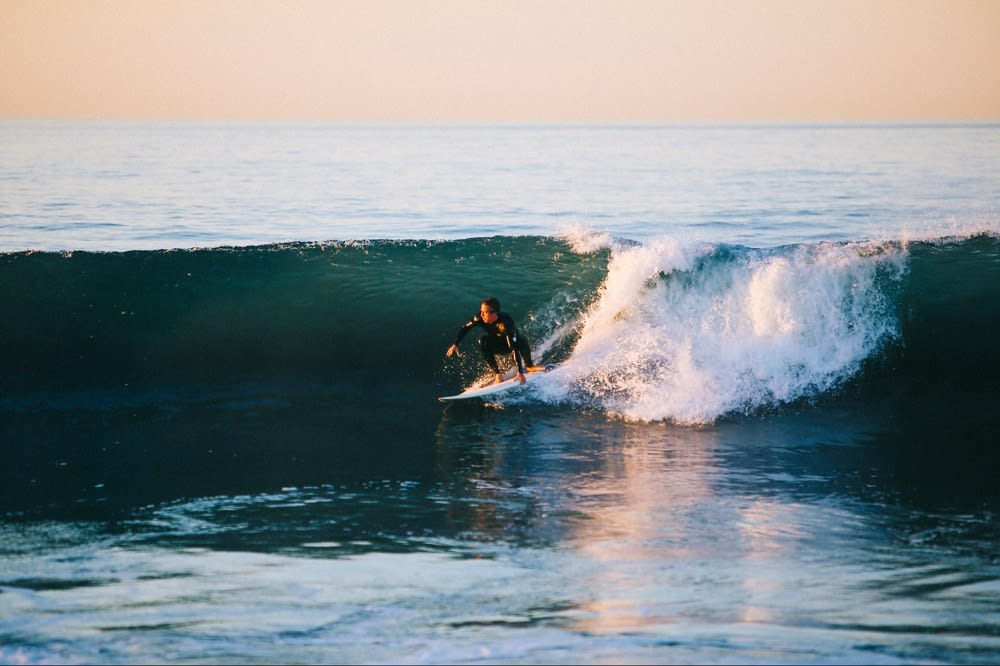 Photo courtesy of Unsplash
Whether you are an avid surfer or haven't strapped a leash around your ankle, longboarding in Waikiki is practically a rite of passage when moving to Oahu. The cerulean, luminous water is warm and clear, and the slow-rolling waves are optimal for long, cruisey boards. Head out early in the morning before the wind arrives, or opt to surf at sunset during the island's golden hour.
2. Celebrate Oktoberfest at Aloha Stadium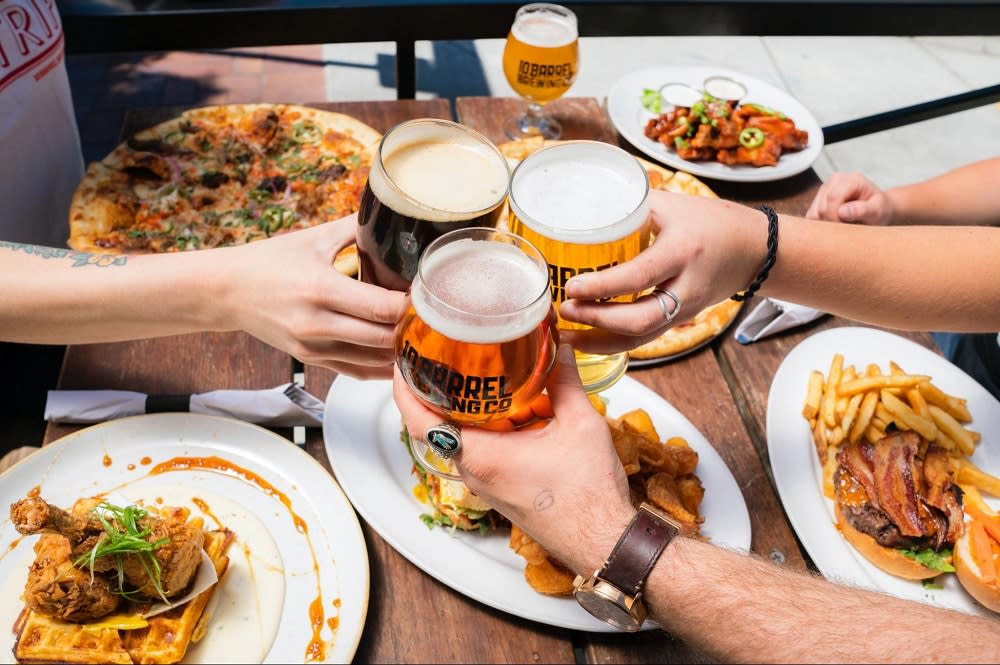 Photo courtesy of Unsplash
Forget the fact that it is a German holiday: Hawaii residents love green beer and a terrific party. The annual Oktoberfest at Aloha Stadium features live music, delicious bratwursts, over 20 types of lager, and plenty of outdoor and often hilarious games.
3. While away the day at Lanikai Beach
Located on the windward side of the island, Lanikai Beach personifies paradise. Between its unsullied white sand and splendid views of the outlying "The Mokes," you won't want to leave this slice of heaven. Pick up a bento lunch and a cooler full of Maui Brewing Co's Pineapple Mana, and experience a new level of utter relaxation.
4. Savor a sunset at SKYY Waikiki
Hawaii is globally renowned for its epic sunsets, and each evening presents a radically different mosaic of vivid colors that change with the weather and seasons. (Yes, the difference in our seasons is subtle but extant). While dusk can be enjoyed from nearly any spot on Oahu, it's especially memorable at SKYY Waikiki, a spectacular rooftop bar that presents second-to-none views of the Pacific. Pair it with oyster shooters and a glass of champagne, and you'll have a celebration in the making, even if it is an ordinary Wednesday night.
5. Hike Moanalua Middle Ridge
One of the many beauties of living on Oahu is its wide range of incredible hiking trails, from moderate jaunts on Diamond Head to the thrilling, rope-required trek that is Olomana Trail. Moanalua Middle Ridge strikes a balance between these levels. Rugged and wildly gorgeous, it will take you on a gain of 2,500 feet and award you with staggering views of Kaneohe and Chinaman's Hat (Mokoli'i Island).
6. Watch the pros face the surf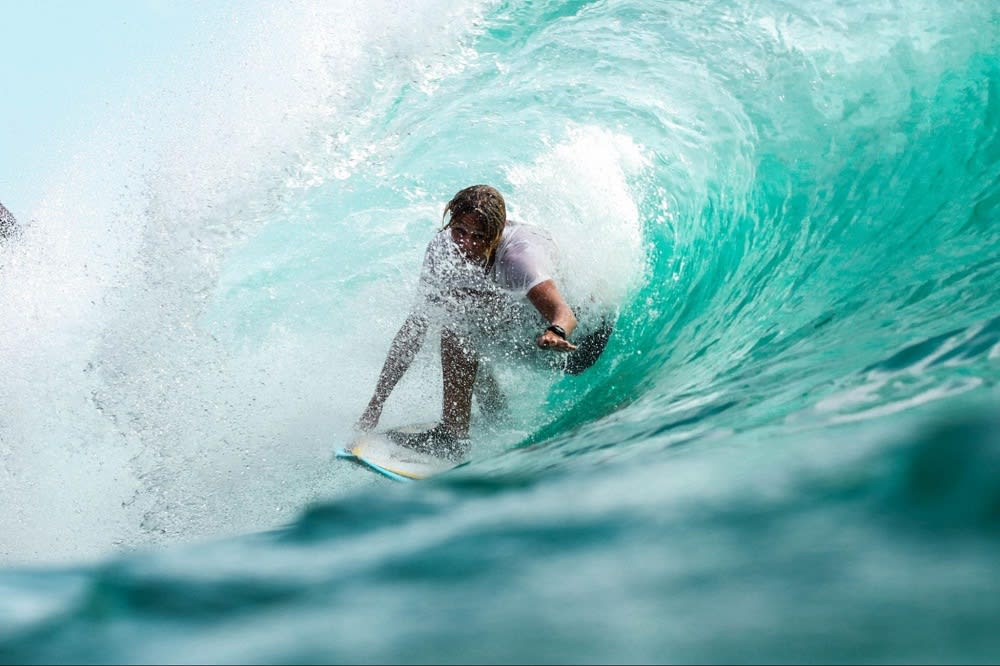 Photo courtesy of Unsplash
Each island in Hawaii presents its own distinctive surf spots, from the monstrous waves at Maui's Peahi to the formidable swells that hit Kauai's Kahili Beach. Oahu's North Shore, though, is arguably known as one of the best places to surf in the world. This comes to fruition annually at The Eddie, a big wave competition named in honor of legendary surfer Eddie Aikau, that draws the likes of Kelly Slater and Ian Walsh. There is no question that you will be positively stunned by their feats and nature's forces.
7. Tour Iolani Palace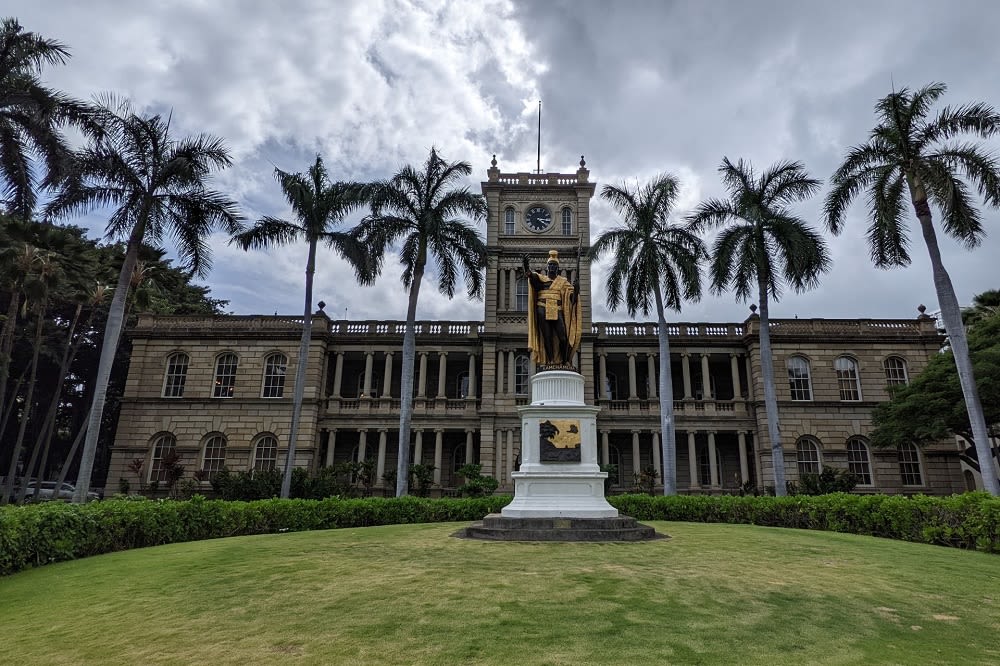 Photo courtesy of Unsplash
Living in Hawaii means understanding its intricate history, including one of its darkest chapters. The Iolani Palace–the single royal palace in the United States–will open your eyes to Hawaii's volatile past. It also emphasizes the island chain's unparalleled strength. Immaculately kept and beautifully restored, this "tourist" attraction is, we'd argue, even more, crucial for residents.
8. Shop in Chinatown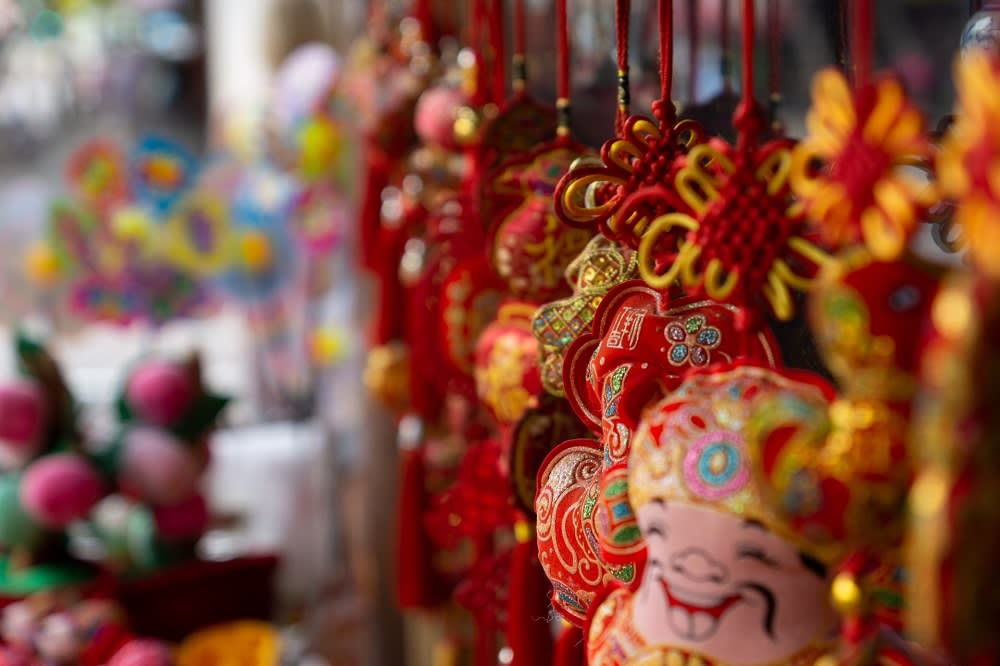 Photo courtesy of Unsplash
Ala Moana Center may offer nearly everything one's heart could possibly desire, but Chinatown is a must for unique finds. Stroll through the boutiques and end your excursion with exotic ice cream, such as chrysanthemum or tom kha, at the district's cult fave, Wing Shave Ice and Ice Cream.
9. Soar above the clouds
Photo courtesy of Unsplash
Oahu is breathtakingly magnificent on the shore, but you will gain a new appreciation for its splendors from the sky. Skydiving on the west side of the island gives participants extreme exhilaration while also offering a bird's eye view of the island's topography and surrounding waters.
10. Hit up Oahu's food trucks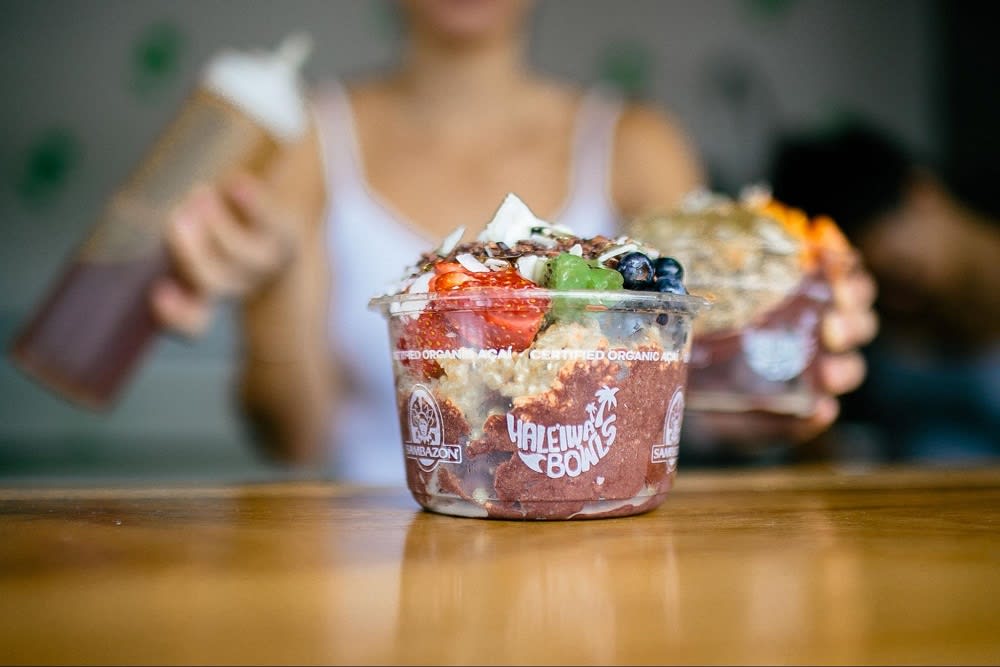 Photo courtesy of Haleiwa Bowls
Few things are as delightful as ending a day at the beach with a plate full of ono eats from one of Oahu's celebrated food trucks. Whether it's Giovanni's Shrimp or Haleiwa Bowls, you are certain to understand why these meals-on-wheels attract crazy-long queues.
11. Experience tranquility at Lyon Arboretum
Over 5,000 species of plants, 12 unique gardens, and 7 miles of hiking trails comprise the verdant and enticing Lyon Arboretum, a city treasure and family favorite that's located in cool and misty Manoa. Here, you will find kalo plants-–the ancient tuber that's made into poi—enormous water lilies, and a small but nonetheless enchanting waterfall.
12. Learn how to make lei, understand Pidgin, and toss shaka
It's virtually impossible to call yourself kama'aina–or an island resident–without nailing these three attributes. Lei-making classes abound on Oahu, or you can pick plumeria in your neighborhood, thread dental floss through a needle, and get to it. Udnerstandstaing Pidgin is also a must while throwing shaka is pure politeness.
Ready to get started in Oahu?
Are you entranced by all that incredible Oahu has to offer? Reach out to the expert team at
Agora Hawaii
. Specializing in gorgeous
Waikiki real estate
and luxury Hawaii Kai properties, they are the top real estate team to help you work toward achieving your goals without all the stress. Book a consultation with them today to launch your life in paradise.

*Header photo courtesy of Unsplash