Looking for a place to enjoy happy hour drinks and specials in or near Kaka'ako? Look no further! We've compiled a list of the best spots in the area so you can make the most of your evening. Whether you're looking for a casual place to drink with friends or somewhere fancier, we've got you covered. Check out our list and start planning your next happy hour outing!
Located at 307 Lewers Street, Gyu-Kaku offers Happy Hour all day on Mondays, as well as from 11:30 a.m.-6:30 p.m. and from 9:30 p.m. until closing Tuesdays through Sundays. Reservations can be made on Gyu-Kaku's
website
. In addition to Happy Hour, the restaurant offers lunch and dinner starting daily, starting at 11:30 a.m. Dinner ends at 10 p.m. on Sundays through Thursdays and at 10:30 p.m. on Fridays and Saturdays.
For Happy Hour, enjoy a la carte custom BBQ courses for $70 instead of the usual $75 (serves two people). As for drinks, pair your meal with beverages like the House Sake and Nigori Sake, or try one of the signature cocktails like the Lychee Gin Mojito. For lunch and dinner, food is offered under an all-you-can-eat policy, in which you may enjoy all the food you can eat for 70 (lunch) or 90 (dinner) minutes, starting when you place your first order.


Menu items include miso soup, fried dumplings, Kalbi Chuck Rib, Bistro Hanger Steak, Beef Tongue with Scallion Sauce, S'mores for dessert, and many other mouthwatering options.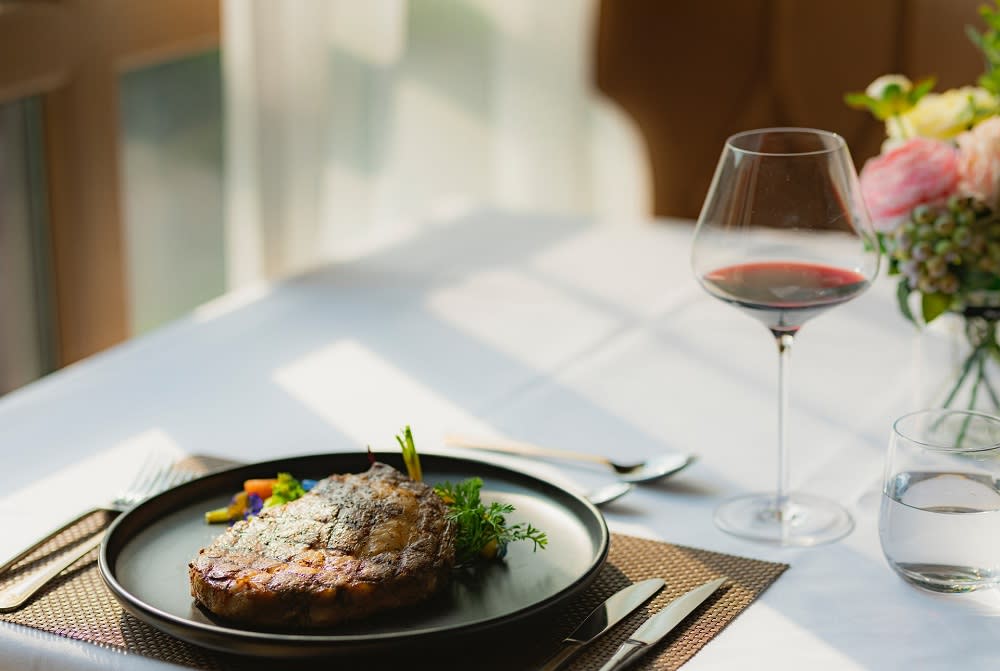 The Waikiki-Oahu location for this popular chain can be found at 226 Lewers Street. Reservations are not accepted for Happy Hour.
Happy Hour is offered Monday through Sunday from 4-7 p.m. For food during Happy Hour, choose from Seared Ahi Tuna, Mushrooms Stuffed with Crabmeat, and Barbecued Shrimp. Happy Hour beverage options include the Mai Tai circa 1944, Guava Margarita, and several options for beer.


Dinner starts at 4 p.m. daily and ends at 9 p.m. on Sundays, 10 p.m. Monday through Thursday, and 10:30 p.m. on Fridays and Saturdays. Dinner options include steaks like an 11-ounce filet and the 16-ounce New York Strip, but diners can also choose non-steak options such as Sizzling Crab Cakes or Stuffed Chicken Breast. Appetizer and side options include Mushrooms Stuffed with Crabmeat, Sweet Potato Casserole, and more. Salad fans should be sure to try Ruth's Chopped Salad or one of the other available options. Before you leave, be sure to try the Chocolate Sin Cake or one of the other amazing dessert selections.
Located at 831 Queen Street, this popular restaurant does not accept reservations. Happy Hour is offered daily from 2-5 p.m. and again from 8 p.m. until closing, and all day on Mondays. The restaurant's main hours are 2-10 p.m. Monday and Tuesday, 11 a.m.-10 p.m. Wednesday and Thursday, 11 a.m.-11 p.m. Friday, 9:30 a.m.-11 p.m. Saturday, and from 9:30 a.m.-10 p.m. on Sunday.


For Happy Hour, enjoy $5 regular drafts, well drinks, and house wines; $12 Growler-sized drafts; and 15 percent off pizza and appetizers. The Waikiki Brewing Company has nine Core Draft Beers and routinely offers special releases. Eleven of their releases have won awards, with multiple awards going to Black Strap Molasses Porter, Jalapeño Mouth, and the 3rd through 5th Anniversary Barleywine releases.


For meals, start with an appetizer like the Giant Pretzel or Ahi Dip. If you like salad, choose either the Super Food or Wedge option. Pizza options include Classic Cheese, BBQ Chicken, Jalapeño Popper, and the pizza flavor of the week, which varies. The restaurant offers four different cheeseburger options in addition to other popular sandwich selections like the Pulled Pork or Prime Rib French Dip. For a larger meal, select one of the plates, such as the Beef Brisket or Burnt Ends, or enjoy a special like the Smoked Prime Rib.


Kids and dogs are both welcome at this restaurant! Waikiki Brewing Company offers special food items for both children and pets.

For a sweet treat, be sure to try the S'mores Pizza, which WBC recommends you enjoy with the Black Strap Molasses Porter.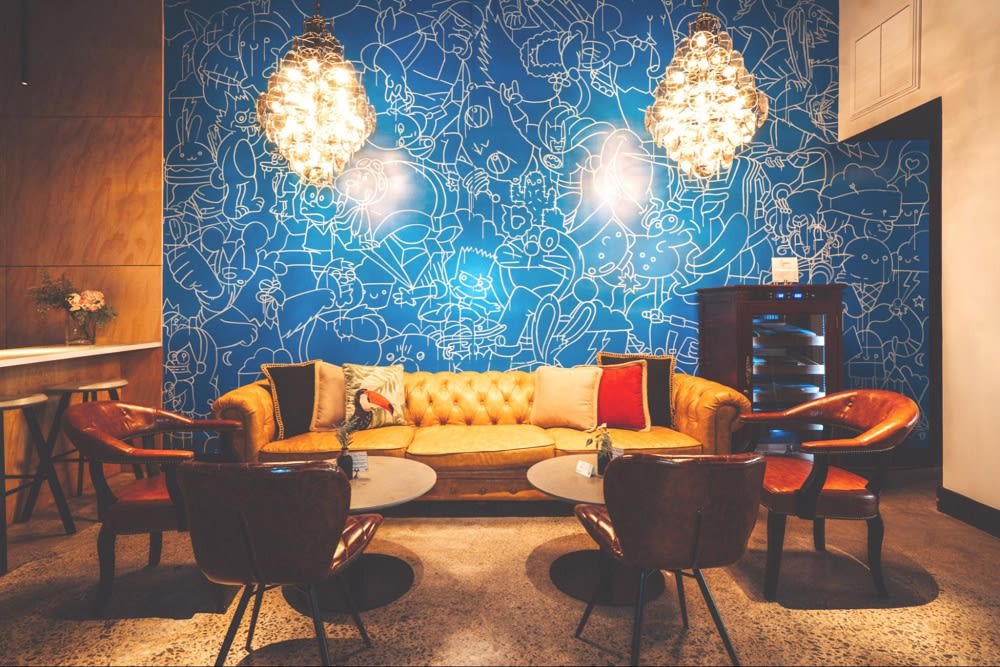 WorkPlay can be found on the first floor of 814 Ilaniwai Street. Reservations can be made
online
. The restaurant offers Happy Hour from 4-6 p.m. daily and welcomes guests to participate in karaoke with a live band on Mondays from 6-9 p.m. Additional live entertainment events are held frequently, so be sure to check the
events list
online for the latest schedule. Be sure to reserve a table for events you particularly want to enjoy.
WorkPlay offers many, many alcoholic beverages sure to tempt your fancy. Select from cocktails like Electronic Dance Music (EDM) and New Wave. Wine is offered by the glass, and beers are offered in cans and on tap. Other drinks include absinthe, tequila, bourbon, cordials, gin, Irish, Japanese, Mezcal, Pisco, brandy, cognac, rum, rye, scotch, and vodka. Your designated driver can enjoy the spicy ginger bomb mocktail, soda, or juice.


Pair your drinks with shareables like Nachos or the Dip Trio. If salad is your preference, select from House, Caesar, or Grilled Shrimp. Tacos are offered in chicken, pork, shrimp, mushroom, fish, and birria options, with three provided per ordered type. For a larger entree, select from Arroz Con Pollo, Quesadilla (or the larger grande option), and Chimichurri Steak. For dessert, enjoy the Tres Leches Cake.
Thirsting for Kaka'ako homes for sale?
The spots listed above are perfect for a fun night out with friends or for a date-night meal. For additional restaurant recommendations, especially for buyers interested in Kaka'ako real estate,
contact Agora Hawaii Real Estate Team
today.