If you're looking into the gorgeous properties of Hawaii Kai real estate, you might be wondering how extensively to plan for any renovations you envision in the future. Of course, the timeline involved with tackling renovations and upgrades can vary widely, depending on the size of the home and the extent of the project. Read on for an expert guide from the agents at
Agora Hawaii
to find out what you need to know so you can properly plan for your home renovation.
What to expect
When planning a home renovation, it is important to remember there is no quick fix. Every home is unique and presents a variety of strengths and challenges. Because of this, you have the power to create a schedule specifically catered to the scale of your home and the extent of the renovations planned for it.
A professional contractor can help you determine the timeline of your plans and factor in the margin of error to account for the inevitable and unexpected surprises that home renovations can present. With a professional on your side, remodeling your home can be a walk in the park. Here is an example of a typical home remodel schedule that can give you an idea of what to expect and plan for.
Discovery: 1-3 months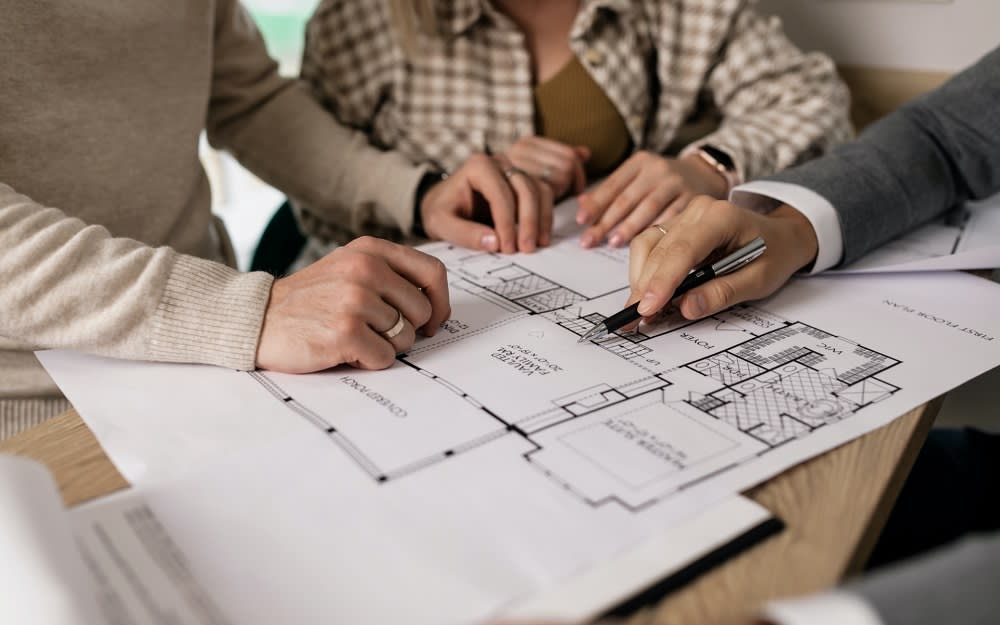 Photo courtesy of Pexels
The discovery phase is the first step before leaping into a home renovation. During this time, you will loosely decide what needs to be done to your home and start meeting with professionals who can get the job done. This phase can take anywhere from a few weeks to a couple of months. Don't rush through it, as that can cause problems in the future. Choosing a contractor can be a daunting decision that often requires weeks of deliberation and meetings. During interviews, it is important to cover as much ground as possible to know whether they are the right fit or not. Some ideal questions to ask are:
Can they provide a list of previous clients?

Can they take on your project size?

How many other projects are they currently working on?

How long have they been in their profession?
Once you have confidently chosen the perfect contractor, you can start laying out detailed plans of what needs to be done.
Design: 6-8 weeks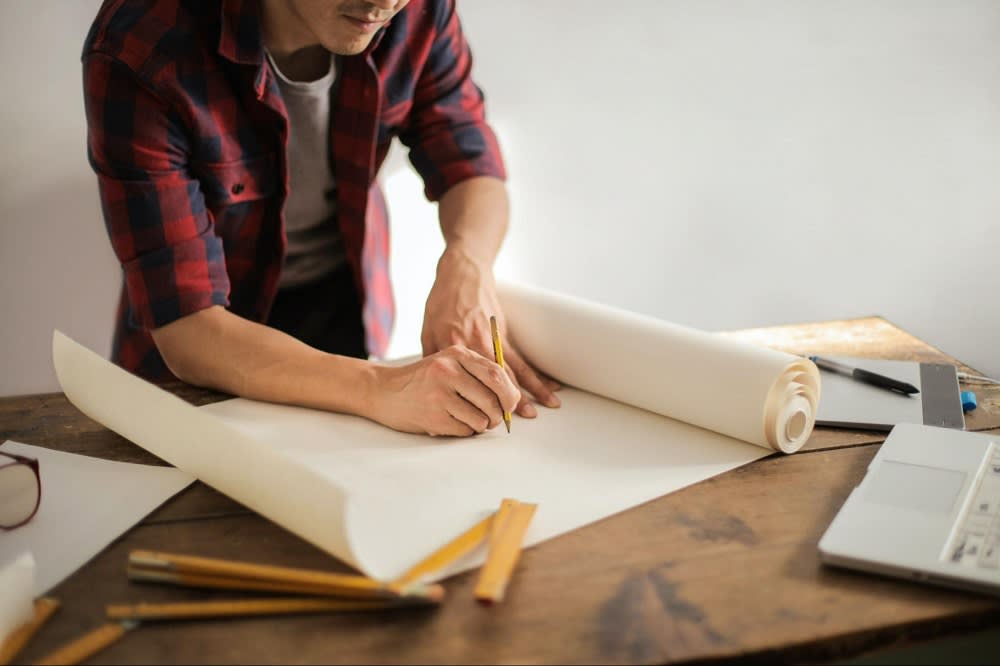 Photo courtesy of Pexels
You are off to a great start with a reliable contractor on your side and a broad sense of what needs to be altered in your home. Now it is time to create the finite design for the renovations taking place.
When laying down the detailed design of your future home, it is crucial to get the plans approved by an architect. This ensures that your home will not only be beautiful but also structurally sound. It also allows your designs to align with your budget throughout the building process. This phase usually takes around six to eight weeks, depending on the size of your home and the extent of the renovation.
Preparation: 4-8 weeks
After you have the perfect design that has been structurally approved, you can move on to the preparation phase. During this time, you will need to acquire the appropriate permits through your local municipal offices. Permits are needed to complete any major renovations that alter the blueprint of a home. These alterations even include decks, siding, fencing, and certain electrical changes.
Once your permits are in order, it is time to choose the correct materials for the job. When deciding on what to use in your home, it is important to take into account the cost, longevity, practicality, and aesthetics. When remodeling, the homeowner plays a large role in deciding which materials go into the building. Building materials can play a large part in determining how long a renovation will take, depending on how readily available they are.
After you have successfully acquired permits and picked out the materials needed, you can sit down with your contractor to pin down dates and costs. Accurately setting a budget at the beginning will help you work within that criteria while finalizing the plans. Depending on how long the permit process takes, this can be a relatively quick phase, only taking one or two months.
Construction: 4-12 months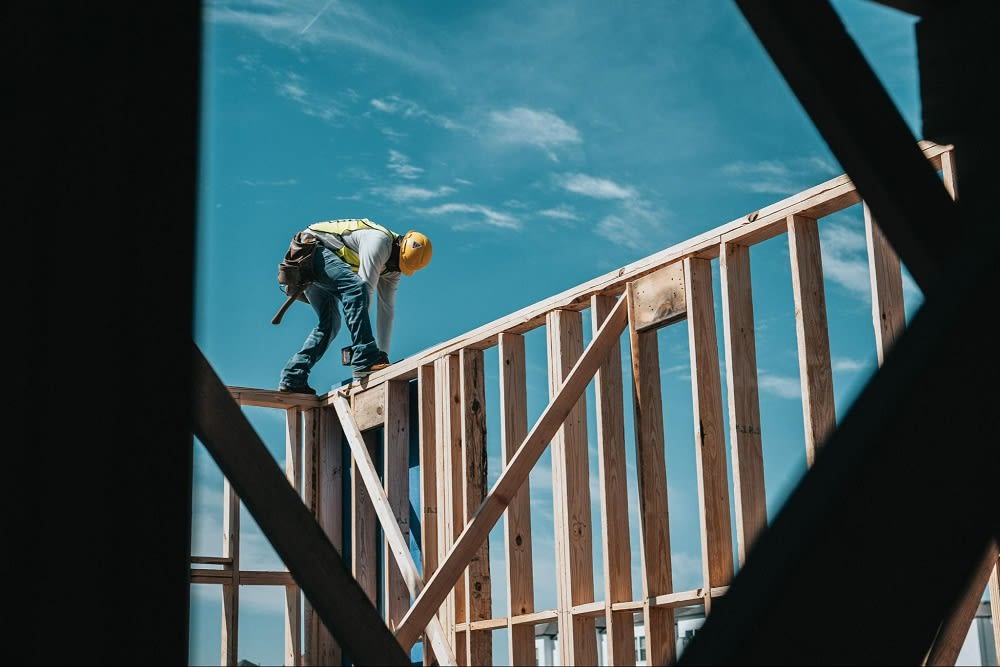 Photo courtesy of Unsplash
Congratulations—you have made it to the most exciting phase: construction. During this time, you will finally get to see the product of your designs come to life. This process can take anywhere from four months to over a year, depending on the scale of the home and the size of the renovation.
What could potentially slow down a build?
When planning to renovate your home, it is important to find the right balance between careful planning and a "go-with-the-flow" mentality. Correctly planning a build takes time and consideration, but even then, there are a few things that can affect that original timeline.
Structural issues uncovered during a renovation are a major cause of delays. Whether it is a cracked foundation or something smaller, structural issues can significantly push back the desired finish date on a build. However, with the right team, these problems can be handled with minimal expense and lost time.
An obvious issue that may cause a delay is a change in the originally approved design. A design change of any size late into the renovation will affect the original timeline—especially a change involving the scale of the build. A large-scale change in the design will require a new permit and create further delays. Changing your mind is inevitable in many cases and is oftentimes completely fine, but be aware that it may add a few weeks to your original plan.
Weather can be another contributing factor in how long a build takes. For example, starting a renovation right before the rainy season may result in slower build times. Most of the time, it is impossible to predict if a renovation could be delayed, so the best rule of thumb is to add time to your original timeline if an issue arises.
Interested in luxury homes in Hawaii Kai?
Are you interested in Oahu real estate? Let the professionals at
Agora Hawaii
assist you every step of the way. Whether you're hoping to renovate and sell your home or looking into Waikiki
luxury condos
, the skilled agents at Agora Hawaii are here to help with expert guidance you can count on. Get started today!
*Header photo courtesy of Pexels