You might feel a little overwhelmed if you're looking at Waikiki real estate or Hawaii Kai homes for sale. Choosing a new neighborhood to put down roots and settle in is a big decision; if you choose wrong, you might resent your brand new home, no matter how nice it is.

Before you settle on Hawaii Kai homes for sale versus Waikiki real estate, Kailua homes, or other neighborhoods, read this. You'll find everything you should know about these beautiful areas and how your family will settle in.
Hawaii Kai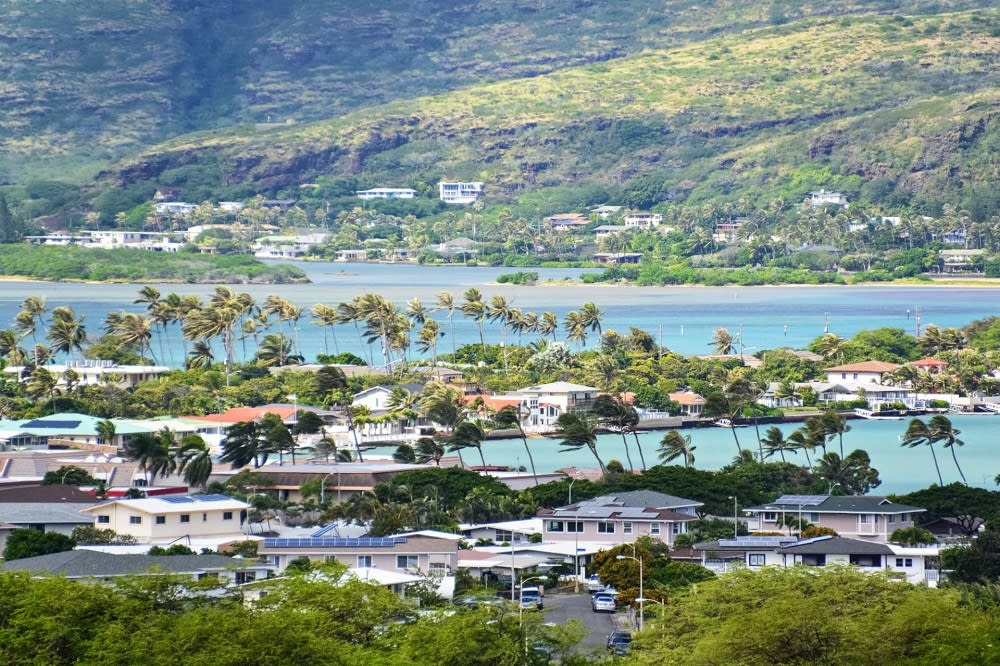 Photo Courtesy of Agora Hawaii Real Estate
Considering Hawaii Kai homes for sale? This is a lovely area to call home.
Hawaii Kai
is a residential area about 12 miles from
downtown Oahu
and, therefore, very close to the best restaurants, shops, and nightlife Oahu has to offer. This is a big benefit for a growing family that wants all the perks of a suburban lifestyle while still being close to everything Oahu offers.
Hawaii Kai homes for sale are a part of the very first planned community on the island, originally developed in the 1960s by Henry J Kaiser. Originally a wetland area, Kaiser had a vision for an idyllic suburb with easy access to nature, the beach, and everything that makes Hawaii beautiful.
The neighborhood itself has some excellent dining and shopping options, but where Hawaii Kai homes for sale shine is in its easy access to nature. A couple of miles down the road is
Hanauma Bay state park
— one of the best snorkeling spots in Hawaii. Visitors come from all over the world to see the fish and coral and surf at Makapu'u Beach and Sandy Beach. While swimming is permitted at these beaches, it's recommended that you check the tides beforehand and are proficient in swimming. In addition,
Sea Life Park
is just a short distance away from some of the best Hawaii Kai homes for sale, where visitors can stop by and swim with dolphins, hang out with a sea lion, or learn about Hawaii's reefs.
Finally, the
Koko Crater Botanical Garden
is one of the coolest stops in all of Oahu, and it's located directly adjacent to Hawaii Kai homes for sale. This botanical garden is home to numerous endangered and rare native plants and covers 60 acres of an actual volcanic crater's inner slopes and basin.
Kailua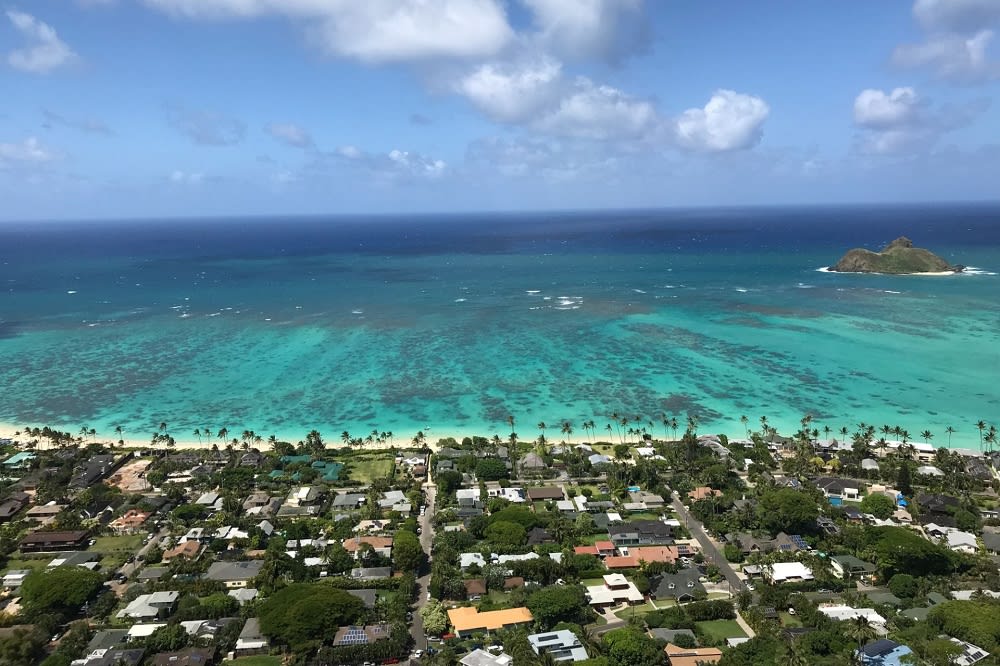 If Kawaii Kai homes for sale are a little too bustling and you're not convinced luxury Waikiki real estate is where you belong either, maybe
homes in Kailua
are right for you. Nestled on the island's eastern shore, Kailua is known for having a much slower pace of life, with very easy access to popular parks and some of the best beaches on the island.
Much like Waikiki real estate, Kailua is a self-sufficient community. You don't need to go anywhere else on the island for groceries, dining, or shopping options, as everything is mere steps from your door or street.
Kailua beach
is also a popular destination for visitors and residents alike, as it's quiet, perfect for an afternoon picnic, has kayaking and bodyboarding, and is even dog-friendly.
The strong sense of community and belonging make folks choose Kailua over Waikiki real estate or Hawaii Kai homes for sale. It feels like a small beach community, where everyone knows everyone and looks out for each other.
Waikiki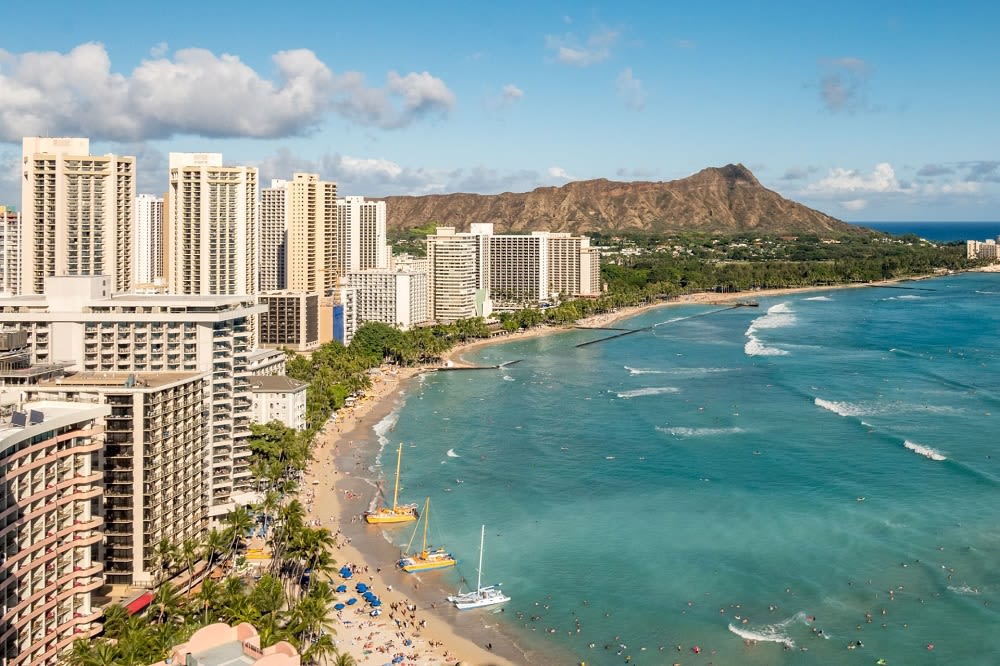 In media and entertainment,
Waikiki
real estate is almost synonymous with paradise. One visit and you'll understand why. Unlike Kailua or Hawaii Kai homes for sale, Waikiki is a bustling hub with vibrant nightlife, chic shopping options, and tons of entertainment options steps from your front door. Waikiki real estate is less of a low-key, relaxing suburb life and more city living, which is really appealing to young professionals or couples that want to get in on the action.
Unsurprisingly, there's also easy access to incredible beaches and nature. While Waikiki doesn't have the proximity to state parks like Hawaii Kai homes for sale do, it does have
Kahanamoku Beach
and
Waikiki Beach
, both beautiful, busy beaches that are known for amazing surfing, swimming, and more.
In addition,
Diamond Head
is very close to Waikiki real estate. Formed thousands of years ago from a volcanic eruption, this giant crater has some of the best hiking in Oahu and incredible sea views you won't want to miss. Bring trusty hiking boots if you're going to try out this fabulous location, as most of the hikes have serious elevation.
There's also the added bonus of Waikiki real estate being a massive source of tourism. While this may seem like a downside because of the increased traffic, there are numerous luxury resorts, fine-dining restaurants, and world-class shopping in the area. The
Honolulu Zoo
and
Waikiki Aquarium
reside here as well, both great stops for families or visitors. The
International Market Place
is an updated shopping and dining destination in the heart of Waikiki and has several luxury stores like Burberry, Balenciaga, and Saks Fifth Avenue.
Thinking about making Oahu your home?
If you're considering Waikiki real estate or are convinced you want to look at Kailua and Hawaii Kai homes for sale, reach out to
Agora Hawaii
today. This expert realty group has extensive knowledge about the neighborhoods that make Oahu great and has worked with some of the best homes on the market. Whether you're a Hawaii native looking to relocate to a new neighborhood for your family or moving from another state,
Agora Hawaii
will help you find the perfect home.